Register Now!
Or paste this link in your browser's address bar: https://us06web.zoom.us/webinar/register/WN_LFrPWtRVTtWFVpxHbbJbGA
10:00 p.m. London — 23:00 p.m. Amsterdam — 9:00 a.m. (11/9) Sydney
With so many conferences, events, and webinars, how can you organize your genealogical education? Develop an education folder, make a yearly focused plan, build a document with conference and webinar links, track upcoming events, due dates, webinar links, and news alerts. Consider a digital notebook to keep your syllabi and organize your next institute course.
About the Presenter: Kelli Bergheimer is a writer, teacher, editor, and national genealogical speaker. She holds a bachelor's degree in biology, a master's degree in education, and a master's degree in business management. She works as a DNA report editor for Legacy Tree Genealogists and a contributor for Your DNA Guide. Kelli runs two small businesses—Geo-Centric Learning and Mess on the Desk, a genealogical organization company with a YouTube channel and an online store. She is also the facilitator for Genetics, Genealogy, and You, an online DNA Interest Group. Kelli is a member of the Genealogical Speaker's Guild and has spoken at many national and local conferences. Her specialties are DNA analysis and genealogical organization.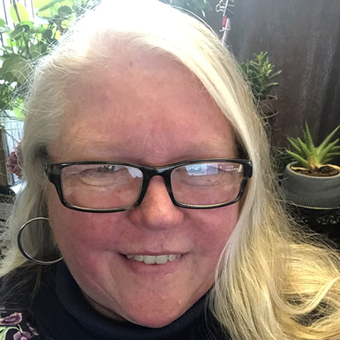 Virtual (Online via Zoom)