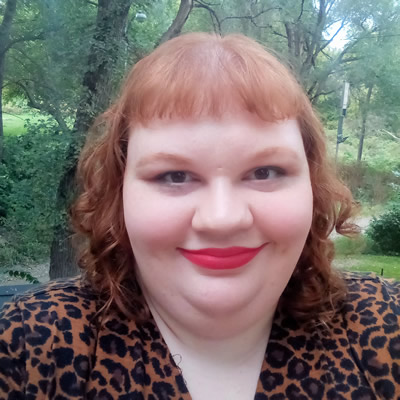 The Great Plains Chapter is pleased to announce its first scholarship recipient. The chapter awarded a one-year membership to the Greater Omaha Genealogical Society (GOGS) and registration for the GOGS virtual conference held October 10th, featuring Michael Lacopo, to Halee Dischinger. She is interested in verifying her family stories and legends. Halee believes that she can recover the stories of her ancestors, especially the women who have been lost to time, through genealogy.
The Omaha Public Library's genealogical programs helped her pursue that interest during the past two years. Halee said it was "nice to find other people like me" at the conference and that she wants to attend future conferences. Her favorite session was Lacopo's lecture about Pennsylvania, from which she learned about the important of land records. Her biggest takeaway was to always double-check information to make sure it is accurate. For her next project, Halee hopes to find her grandfather's birth family.
She is currently studying cybersecurity at Metropolitan Community College in Omaha. When Halee is not working on her family tree, she enjoys sewing, baking, reading, and ghost hunting.
For more information about the Great Plains Chapter, see https://www.apgen.org/cpages/chapters-greatplains.